Plastic Business Cards are becoming more popular as businesses and individuals are looking for unique ways to stand out. Having a unique business card design can be the little extra difference when a potential client or customer is making a decision between services. These plastic cards are also great because they are much more durable than regular paper stock business cards. Having that quality plastic texture gives them that high quality appeal.
So if you're looking for a great business card design, check out these 25 plastic business card designs and let me know which ones are your favorite. And if you're looking for more great business card inspiration, check out these 25 letterpressed and embossed business cards.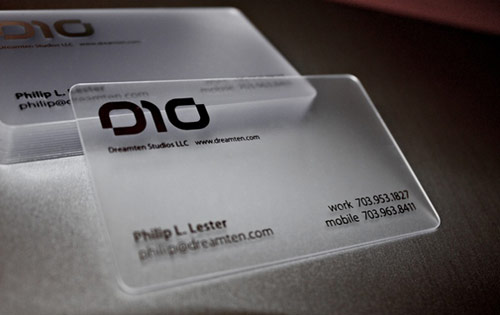 Want More? Subscribe and We'll Deliver it to You.


Subscribe to the RSS feed or to email updates, to get even more great content!