Examples of Illustration in Web Design can be found all over inspiration galleries and the trend towards colorfully illustrated websites has only grown with the widespread adoption of modern approaches that allow for richer images and faster-loading graphics. These illustrated designs are being used in a variety of industries, from E-commerce to mommy blogs. The techniques are being taught on sites like Vector Tuts+ and world-class illustrators are utilizing tools like Adobe Illustrator to bring sites to life. Character illustrations, full background illustrations and even animated HTML5 illustrations are popping up everywhere. I've gathered some of the best examples of illustration in the web design community for you to be inspired, critique, and learn from their techniques.
Showcase of Illustrated Websites
So without further adieu, let me present 25 creatively illustrated web design examples. Some are vibrant and colorful. Others are softer and simpler. All are creatively brilliant in their approach. Enjoy!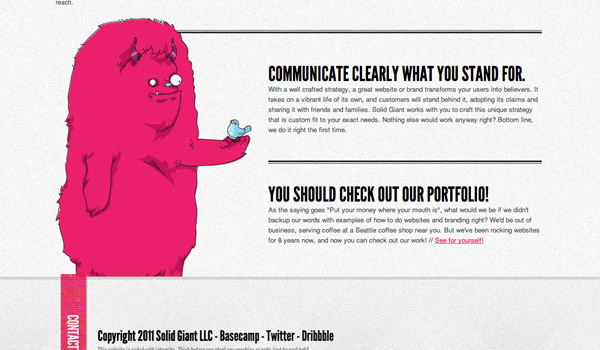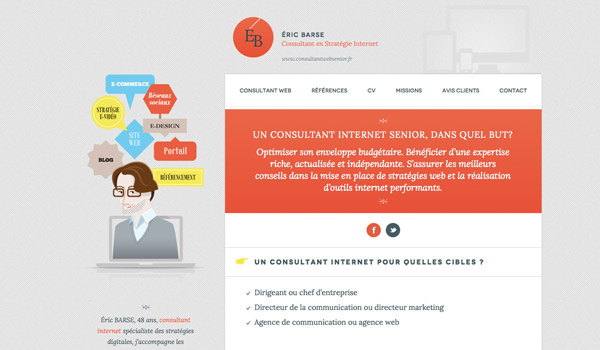 What's Your Favorite Example of Illustration in Web Design?
With the vast array of illustration types presented, each site is unique and spirited. But what are your favorite techniques or examples? Use the comment section below to leave your response or feel free to add more examples!
Want More? Subscribe and We'll Deliver it to You.


Subscribe to the RSS feed or to email updates, to get even more great content!