Capture It, a free font by Koczman Balint is useful for any sort of grunge or metal-based design.  This stencil-based font would go great with any military or sci-fi project.  (Download it here).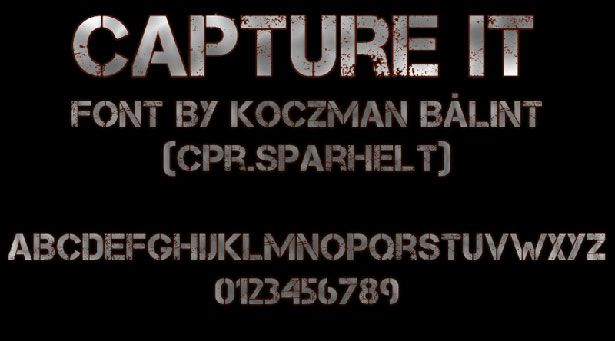 Want More? Subscribe and We'll Deliver it to You.


Subscribe to the RSS feed or to email updates, to get even more great content!